---
---
Millions of people suffer from poor posture, especially due to computer work or play. Long hours working in front of computer screens pushes the head and neck forward causing extreme slouching over years. The Adjustable Posture Corrector counteracts this and helps create healthy confident posture.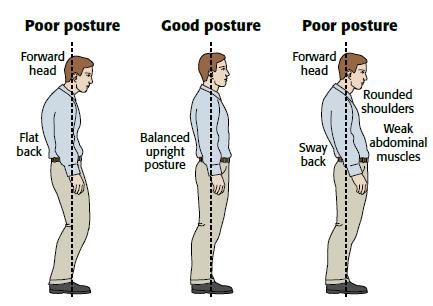 It is said that body language is 80% of communication. And healthy correct posture communicates confidence. Studies show that men and women who have more better posture, get more job interviews! More studies also show that people with great posture get 3x more dates than people who slouch!
Poor posture can be detrimental to health! If you are in front of a screen for gaming or even at work, chances are you suffer from slouching and poor posture. Even athletes can suffer from this due to muscle imbalances.
So whether you are male or female, athlete or gamer, our Posture Corrector is a must. Posture Corrector fits comfortably and is adjustable to multiple body types. It firmly pulls the shoulders back, eliminating the "rounding" of shoulders which cause unhealthy poor posture. Additionally, our Posture Corrector is amazing for helping athletes maintain proper back form while working out to also help prevent injuries. Look confident, feel confident and be healthier!
Benefits:
PREVENTS HUNCHING - This brace works by training your muscles & spine to return to their natural, healthy alignment. Using it for 2 Hours a day can start to show you the results.
REDUCES BACK PAIN - Aligning your spine in position, it aids in the treatment of spinal degenerations such as Scoliosis, helping heal the bad back pains.
LIGHTWEIGHT- The premium quality velvet & sponge chosen for this belt makes it extremely lightweight and highly comfortable to wear for longer durations.
COMPLETELY ADJUSTABLE- Using an adjustable loop, this brace was specially built for the convenience of adjustability and movability. 
INCOGNITO- Made to be worn anytime, anywhere, it fits closely & comfortably to your body so that you can wear it under your clothes anywhere you go & anything you do.
Warning: We are almost out of stock. Click ⬆"ADD TO CART"⬆ Button to Secure yours!
---